When those "rappers" try to give you their...
wheninnewyorkcity:
When you have a great update to share during a...
99problemsbutapitchaintone:
A Street Along Manhattan Wall Named "Wall Street"
perezhamilton: Wow, these New Yorkers sure have a WILD imagination! Wall Street has been built in lower Manhattan along a wall that was built in 1653. As you might recall, the 12-foot wall was built by the Dutch to keep out the Indians and Brits. They are now laying out streets in the area including the ingeniously named Wall Street. SO clever!! We wonder what they'll build next. Maybe...
The 26 Happiest Animals In The World
1. This Elephant View this image › Secret To Happiness: Ability to blow water out of nose; having no particular place to be. Favorite Thing: Hurrying anyway. Via: utterlycute.com 2. Boo, The Pomeranian View this image › Secret To Happiness: Seizing the day; seeing the silver lining; dressing up like a bear occasionally. Favorite Thing: Literally everything. Via:...
5 Things You May Have Missed From Yesterday
By Sarah Lindig March 29, 2011 9:45 am   Marc Jacobs' Intern Has A Meltdown On Twitter Interns here at StyleCaster must have things pretty good compared to those over at Marc Jacobs. Check out the major Twitter-drama-meltdown that took place this weekend. 7 Fashion Influencers Who Deserve Documentaries The fashion industry may have an abundance of stylish influencers, but these...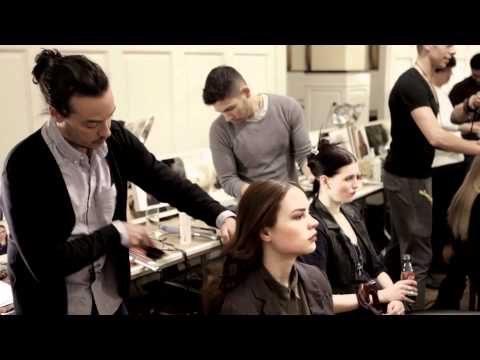 To the heroes of Japan
Heart goes out to the fantastic 150 nuclear workers in #Japan fighting the inevitable…they are truly heroes #helpjapan
1 tag
Style 360 Fashion Week Photos - Page 6, Geek :)
Style 360 Fashion Week Photos - NY Post and Page 6 @annabella85 and I gallivanting at the WTB Fashion Show - Richie Sambora and Nikki Lund Collaboration - at the Metropolitan Pavilion / 2.17
2 tags
Pigskin and Prada: The Best Bars for the Fashion...
vogue: by Alexandra Mack Photographed by Evan Sung The Super Bowl is T minus two days away, and every red-blooded American man is looking for the perfect place to catch the game. Their needs are typically very basic. Any venue that factors in flat screens viewable from all angles and bottomless buckets of beer pretty much has their bases covered. The same can't be said for women, however....
Google Art Project →
Explore famous art from the comfort of your computer!
The Most Ridiculous Fortune Cookie Fortunes Of All... →
via the Huffington Post
My new favorite site - Fashism
Fashism is a new site that lets you post photos of your outfits to get feedback from a community of fellow fashionistas. The comments all seem pretty supportive and positively constructive.  I'm pretty excited about this site, and a new user. (rosesrreal ;) )  Check it out! (photo from Luckymag.com)
You've Got Mail, Mike Arrington: AOL Buys... →
(via AllThingsDigital)
Watch
The King's Speech I can't say it enough, I love Colin Firth.  Equally important, this movie fulfills my love of British history and Royals…can't wait! (via Defamer)
1 tag
1 tag